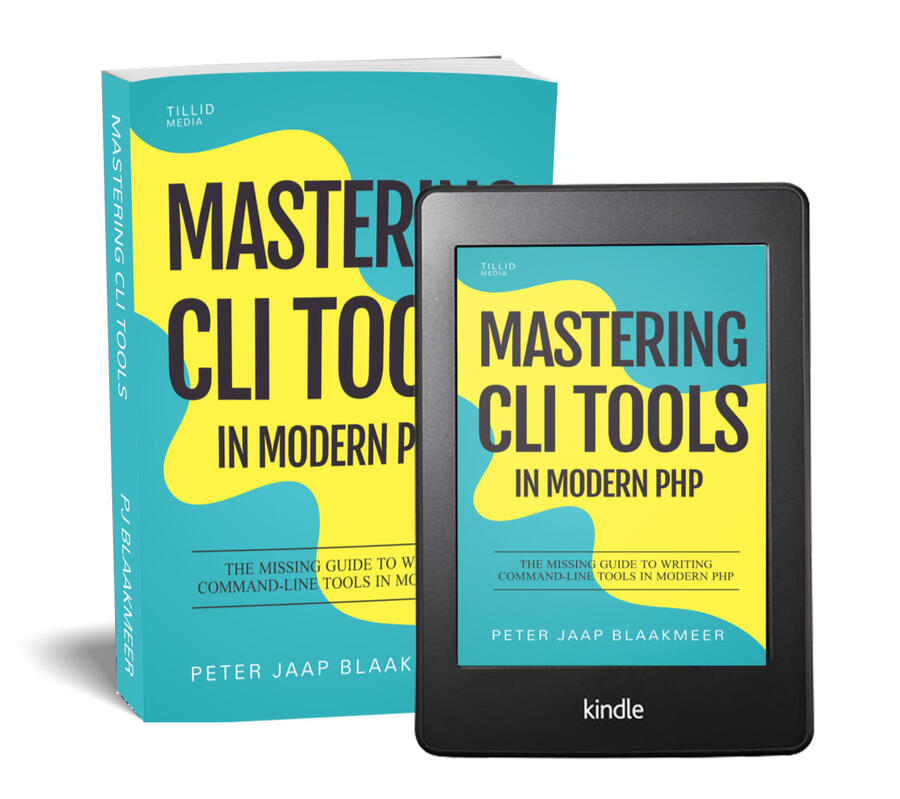 The missing guide to writing command-line tools in modern PHP
Don't just take my word for it!
I'm no stranger to CLI apps, but found myself falling off into the deep end after reading @PeterJaap's book. He introduces so many concepts completely new or foreign to me, I can't wait to apply them to some of my PHP projects. This was the easiest purchase I've made all year!

— Mark Shust ☕️🚀👨🏫 (@markshust) June 4, 2020
Level up in the terminal
An (e-)book covering everything from plain PHP to Laravel Zero, from options to arguments, from bundling to testing, from parallel processing to distribution; we will cover it all, spanning 360 pages!
Not convinced yet?
I'm offering a 30 days money back guarantee! Yep, that's right. If you don't like the book for whatever reason, I'll refund you the full amount (only for the e-book version).The only thing I need from you is feedback on why you didn't like it.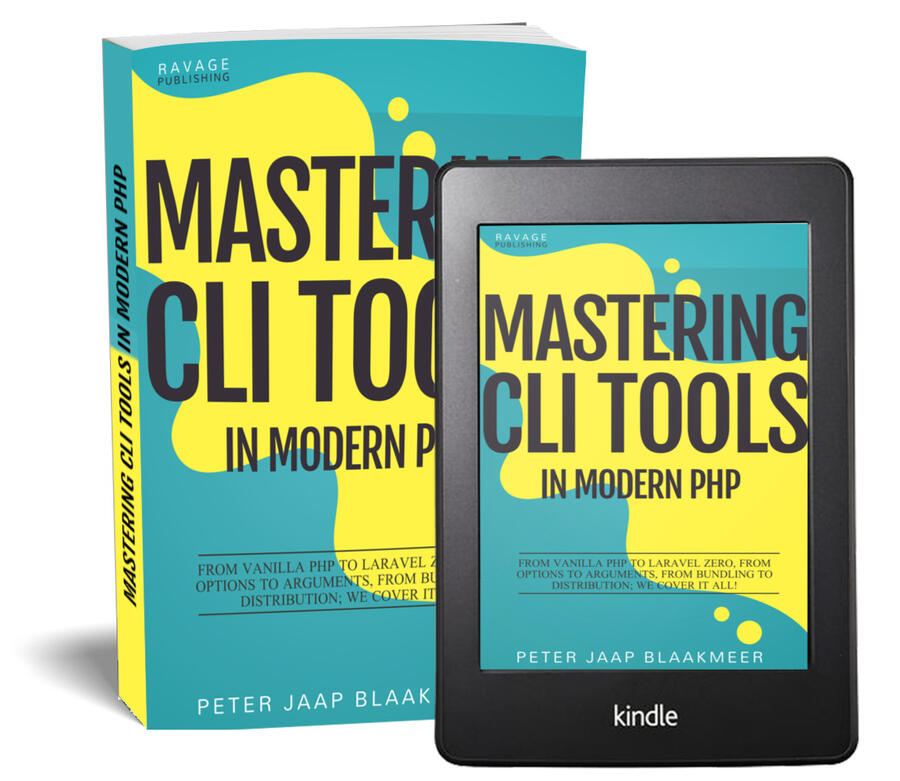 The missing guide to writing CLI tools in modern PHP
Table of contents
1. About the author
2. Preface
3. Documentation
4. Cli vs web
5. Writing from scratch
6. Intro to Composer packages
7. Illuminate Database
8. Symfony Console Component
9. Testing
10. Building
11. Frameworks
12. Laravel Zero
13. Debugging CLI Applications
14. Autocompletion
15. Distribution
16. Honorable mentions
17. Acknowledgement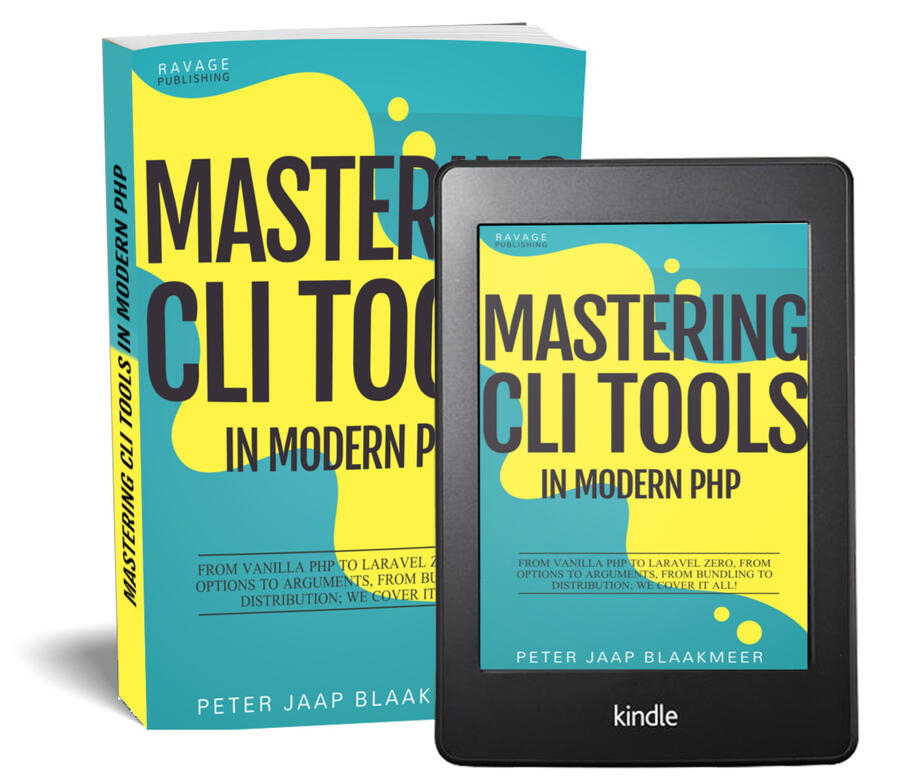 The missing guide to writing CLI tools in modern PHP
I've decided to make the book available for free to coding bootcamp participants / organizers!Please fill out the following request form it this applies to you.If you are an organizer, please provide the e-mail addresses of the attendees you are requesting a copy for.
Free for coding bootcamp participants!